Overview
In slum areas, the main development problem is poverty for a huge majority of the households, which translates into malnutrition and diseases. Many people are ignorant of basic primary healthcare approaches and it is common to see waste being dumped near the doorsteps of many households. HIV continues to take its toll as many of the infected hardly manage a supportive diet and prompt access to medication whenever they fall ill.
According to a survey done by WOFAK, most residents (65%) earn less than Ksh. 5,000 per month. Many of the households supported by WOFAK are either infected or affected by HIV. Some of these beneficiaries' houses have many orphaned children. Access to basic life necessities is hampered by poverty and poor infrastructure.
The program
The aim of this project was to support the provision of good quality and sustainable health services in informal settlements and mitigating the economic development and societal impact of HIV.
It supported 7 community units in Ruaraka, Langata, Starehe, Embakasi, Makadara, Township and Rangwe Sub Counties. The target population of this project was children, pregnant mothers, adolescents, and young people.
Together with community health workers (CHVs), we provided home based care services and referrals with the care group component being key to improving quality of lives for our clients in the mapped communities.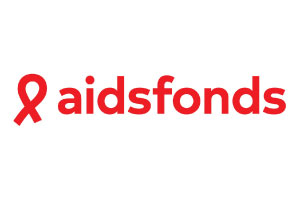 This project is funded by Aidsfonds an organization is based in the Netherlands and an approved charity by The Netherlands Fundraising Regulator (CBF).